"Trick"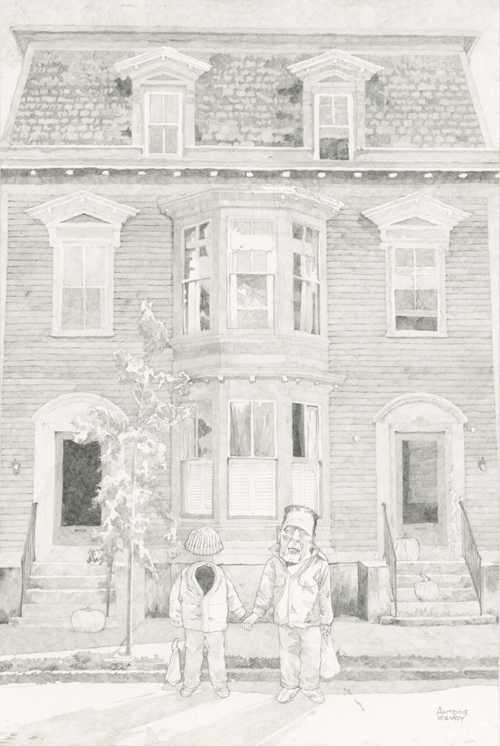 Graphite and digital painting, 17.8 cm ~ 26.7 cm (7  ~ 10,5 ), 2011
Awarded in Spectrum 19–The Best of Contemporary Fantastic Art.

2-part series of Halloween themed illustrations, gTrickh or gTreath, for limited printing editions and promotional mailings. Recipients realize that they have received one of two possible, alternate postcards and are left to wonder as to the mysterious reasons behind why they were sent one rather than the other. Inspired in part by the colonial architectural style in Antoinefs New England city of dwelling, these illustrations were drawn with graphite and painted digitally.


---
← Previous
Back to Editorial Illustrations
Next →